The West Country's Premier Wedding Band
Packing Dance Floors across Cornwall, Devon, Dorset and Somerset.
Watch The Band In Action
Are you looking for a professional wedding band to give you and your guests a night you'll never forget?
Of course you are, and lucky for you, you're in the right place. With a purpose built, high-energy, anthem-filled repertoire, including big tunes from your childhood right through to the present day, we can almost guarantee that you and your guests will be glued to the dance floor, partying the night away all night long!
Not only do we provide great music, but we also provide a seamless, stress-free booking process. After all, it's probably the first time you've ever done anything like this, and we know how daunting this process can be. That's why we've got a full time award-winning management team who will be there to walk you through the entire booking process, give you tips, recommendations and also answer any questions you may have along the way.
Here's what you get included with your booking…
2 Hours Live Band Performance
FREE Disco Service – Saves you approximately £350
Stage Lighting
Disco Lighting
Pro-Grade Sound/PA System
£5m Public Liability Insurance & PAT Certification
Professional 'Hard Copy' Contract
Access to a FREE www.guestrequest.co.uk Account (Worth £90)
Flexible Payment Options (Monthly Payment Plan, 4 Stage Payment Plan or Standard 50/50 Payment Terms)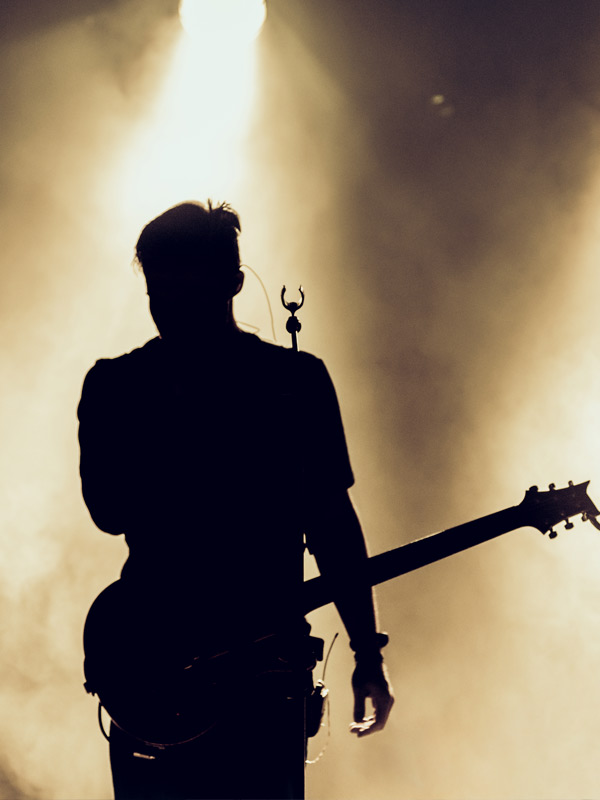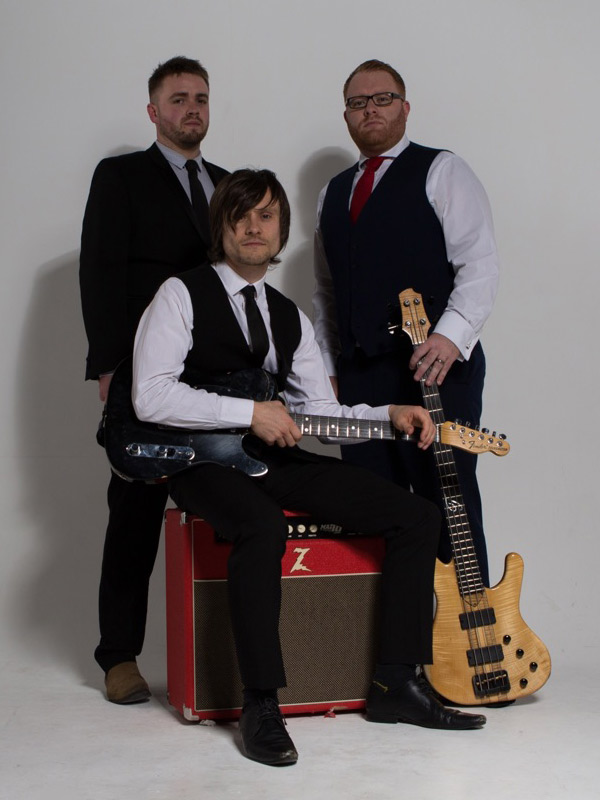 Hits from a wide range of generations designed to entertain guests of all ages. There's truly something for everyone!
The California Calling set list contains, put simply, "Something for everyone".
We know that your guests will vary in range from teenagers (maybe even Primary School aged kids) to Grandparents so the handpicked songs are designed to make sure that there's something for each of them to sing and dance along to.
Hits from retro artists like The Beatles, Rolling Stones, Dusty Springfield, Dire Straits, Eric Clapton, The Who, Paul Weller.
Anthems from the 80's, Bon Jovi, Bryan Adams, A-Ha, Toto, Erasure, Michael Jackson, Queen and U2
And finally, modern classics; Ed Sheeran, Mumford & Sons, Bruno Mars, Olly Murs, James Arthur, Sam Smith, Rag & Bone Man and more…
Select the list below to see the different hits that we have in our repertoire…
Classic Party Anthems
ARE YOU GONNA BE MY GIRL (Jet)
SOMEBODY TOLD ME (The Killers)
SHE'S ELECTRIC (Oasis)
PARK LIFE (Blur)
DAKOTA (Stereophonics)
VALERIE (Amy Whinehouse)
CHAMPAGNE SUPERNOVA (Oasis)
SEX ON FIRE (Kings Of Leon)
MR. BRIGHTSIDE (The Killers)
CHELSEA DAGGER (The Fratellis)
I BET THAT YOU LOOK GOOD ON THE DANCE FLOOR (Arctic Monkeys)
DISCO 2000 (Pulp)
SEVEN NATION ARMY (The White Stripes)
ALL THESE THINGS (The Killers)
DON'T LOOK BACK IN ANGER (Oasis)
I PREDICT A RIOT (The Kaiserchiefs)
PLACE YOUR HANDS (Reef)
BUCK ROGERS (Feeder)
EVERLONG (Foo Fighters)
HAVE A NICE DAY (Stereophonics)
SIT DOWN (James)
DAKOTA (The Stereophonics)
LIVIN' ON A PRAYER (Bon Jovi)
SLEDGE HAMMER (Peter Gabrielle)
NEVER TOO MUCH (Luther Vandross)
SUMMER OF 69 (Bryan Adams)
TEENAGE KICKS (The Undertones)
TAKE ON ME (Aha)
SUPERSTITION (Stevie Wonder)
TOWN CALLED MALICE (The Jam)
MR BLUE SKY (ELO)
CROCODILE ROCK (Elton John)
ALL NIGHT LONG (Lionel Richie)
SWEET HOME ALABAMA (Lynyrd Skynyrd)
BROWN SUGAR (The Rolling Stones)
TWIST AND SHOUT (The Beatles)
SAW HER STANDING THERE (The Beatles)
YOU REALLY GOT ME (The Kinks)
I'M A BELIEVER (The Monkees)
ALL DAY AND ALL OF THE NIGHT (The Kinks)
CAN'T TAKE MY EYES OFF YOU (Andy Williams)
JOHNNY B. GOODE (Chuck Berry)
MY GENERATION (The Who)
TUTTI FRUTTI (Little Richard)
SATISFACTION (The Rolling Stones)
Modern Chart Hits
CASTLE ON THE HILL (Ed Sheeran)
FROM NOW ON (The Greatest Showman)
FEELS (Calvin Harris, Pharrell Williams & Katy Perry)
CAN'T STOP THE FEELIN' (Justin Timberlake)
SHAPE OF YOU (Ed Sheeran)
SORRY (Justin Bieber)
CAN'T FEEL MY FACE (The Weeknd)
SHUT UP & DANCE (Walk The Moon)
FORGET YOU (Cee Lo Green)
HAPPY (Pharrel Williams)
MOVES LIKE JAGGER (Maroon 5)
GET LUCKY (Daft Punk)
UPTOWN FUNK (Bruno Mars & Mark Ronson)
THINKING OUT LOUD (Ed Sheeran)
FIREWORK (Kay Perry)
WE FOUND LOVE (Rihanna)
DON'T YOU WORRY CHILD (Swedish House Mafia)
LOCKED OUT OF HEAVEN (Bruno Mars)
CHEERLEADER (OMI)
RATHER BE (Clean Bandit)
WHAT MAKES YOU BEAUTIFUL
DANCE WITH ME TONIGHT (Olly Murs)
STAY WITH ME (Sam Smith)
RUDE (Magic)
PHOTOGRAPH (Ed Sheeran)
HOLD BACK THE RIVER (James Bay)
WAKE ME UP (Avicci)
SUGAR (Maroon 5)
Acoustic Vibe
I'M YOURS (Jason Mraz)
HEY SOUL SISTER (Train)
USE SOMEBODY (Kings of Leon)
WONDERWALL (Oasis)
HEY THERE DELILAH (Plain White T's)
IMAGINE (John Lennon)
STAND BY ME (Ben E King)
AMERICAN PIE (Don McLean)
I WILL WAIT (Mumford & Sons)
LITTLE LION MAN (Mumford & Sons)
SOUND OF SILENCE (Simon & Garfunkel)
THINKING OUT LOUD (Ed Sheeran)
HALLELUJAH (Jeff Buckley)
SHE'S THE ONE (Robbie Williams)
LET HER GO (Passenger)
GOOD RIDDANCE (Greenday)
BETTER TOGETHER (Jack Johnson)
HOLD BACK THE RIVER (James Bay)
STAY WITH ME (Sam Smith)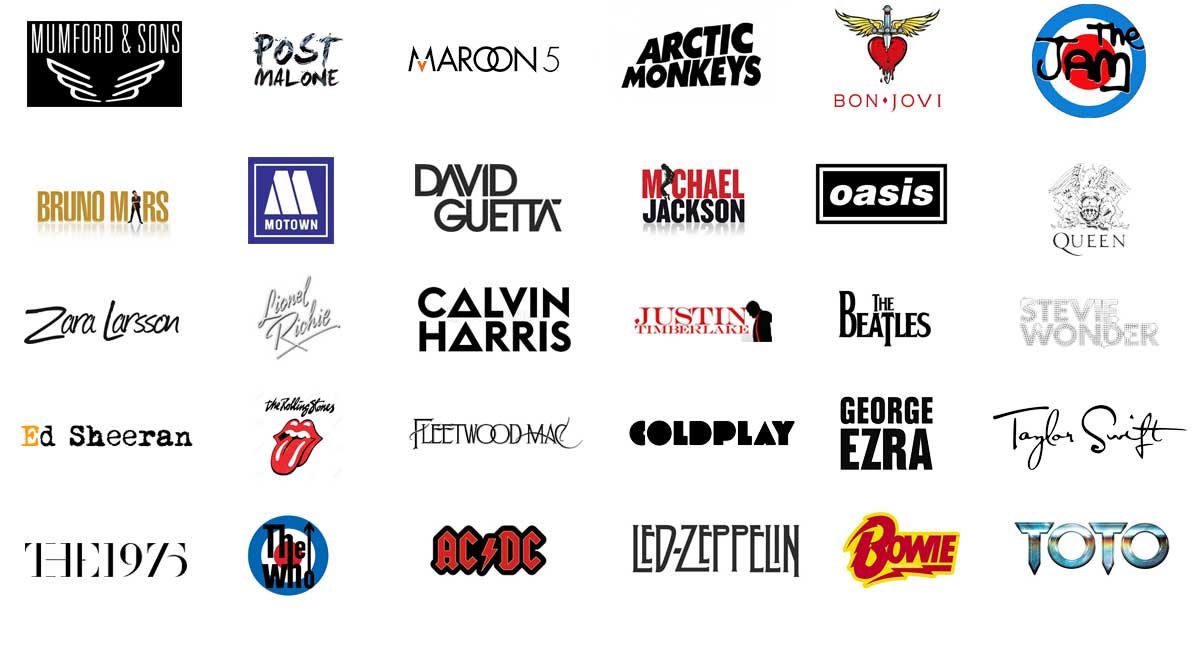 The perfect way to entertain your guests during your drinks reception.
We are full-time professionals who specialise in packing the dance floor of weddings all across the South West, and we guarantee to do the same for you.
The date is set and you're getting married in one of the most beautiful parts of the UK, now all you need to do is book the perfect band.
Luckily, you've found us and we would be honoured to entertain you and your guests on your special day. All you need to do is check out our availability and you're one step closer to one of the best nights of your life.
All wedding bookings are all inclusive, have flexible payment options and have their own dedicated professional management contact to make the entire experience stress free! Don't just take out word for it, see what our customers say!
CAN WE PICK SOME FAVOURITES FROM YOUR REPERTOIRE?
Absolutely! We'd be more than happy for you to choose some favourites that you'd like to be included on the night.
That said, the last thing we want to do is pre-determine the entire set list and get things wrong. As a band we like to pick the set list on the night, based on the vibe of the crowd in front us.
What time will you arrive?
As standard, our arrival time would be 6.30pm.
If you would need us to arrive earlier, we should be able to make that happen for a small additional cost.
Do you need feeding?
It's certainly not a requirement, but if you wouldn't mind providing us with a little bit of food, that always goes down a treat.
Are you insured?
Yes, we're fully covered. We also send across our PLI certificates directly to your venue, so it's not something you'll have to worry about.
Can you learn specific requests?
We always like to accommodate for any requests that come in, but sometimes it's just not do-able. Either way, please don't hesitate to ask and hopefully we can make it happen for you!
How can we pay?
We offer 4 different payment options:
Pay in full
50/50
4-stage payment plan
Monthly payment plan
All of which can be paid by Credit/Debit card.
How long does set up take?
It usually takes us between 30 minutes and an hour to get set up, but it depends on the venue.
How Many are in the band?
There are 3 of us in the band, but we also have a great management team who will always be on hand to deal with all of your questions and queries.
Do we have to provide a stage?
Absolutely not! Although it's always preferable to be on a stage, we're more than capable of performing at ground level, so it's not something you'll have to worry about.
What Do Our Customers Say?
Don't just take our word for it; take a look at some of the comments and emails we've received from delighted brides and grooms!
Truly incredible. If you're looking to book a band you can stop right now! These guys are up there with one of the best we've ever seen. Lauren Handley
Pure class! The California Calling are a great band with great music and great personalities. I can't wait to see you guys again! Will Turner
If these guys are available on your date, don't miss out and book them straight away! James Pargetter
I would love to say a massive thanks to the band. They were incredible on the day and got things in and set up very quickly, it made my life extremely easy, also the music was great. We'll definitely keep them in mind for our new clients. Olivia Taylor
Wow, wow, wow. I've been to many weddings and managed a couple myself and I can honestly say this band really know how to get a crowd going, the whole place didn't sit down whilst they were performing! Great showmanship – definitely recommend! Gemma Parkin
You guys were amazing throughout the entire booking process and the band were even better than we expected. It wasn't an easy choice but I'm certain we made the right on in the end, thank you guys so much for everything! Tim Cox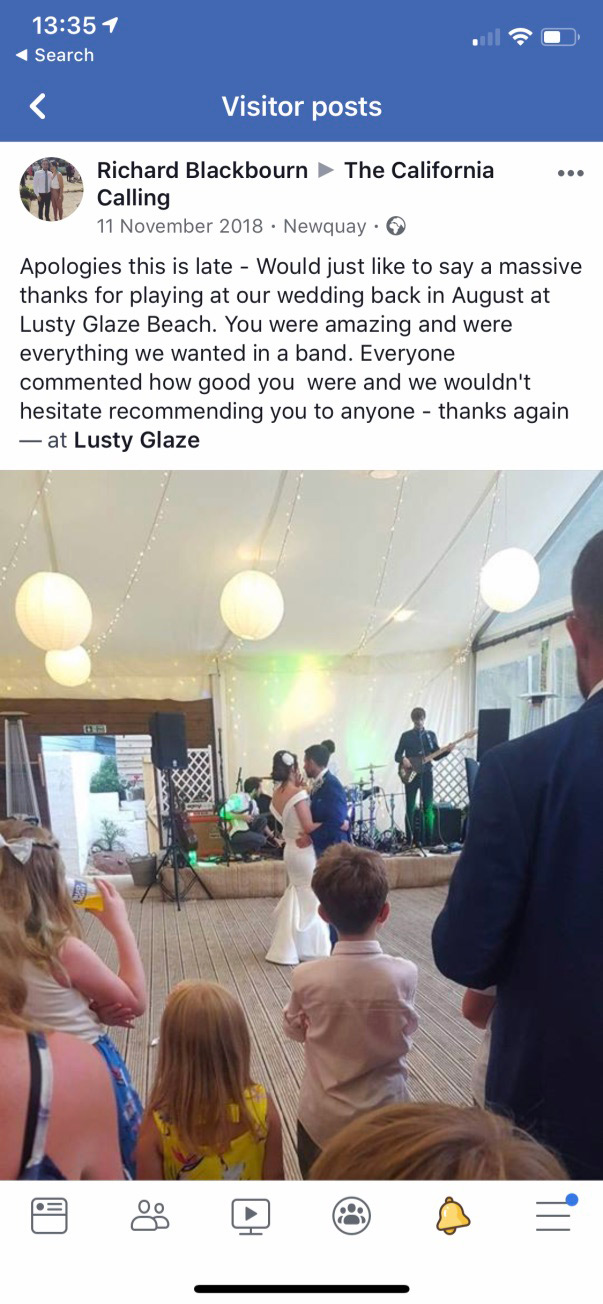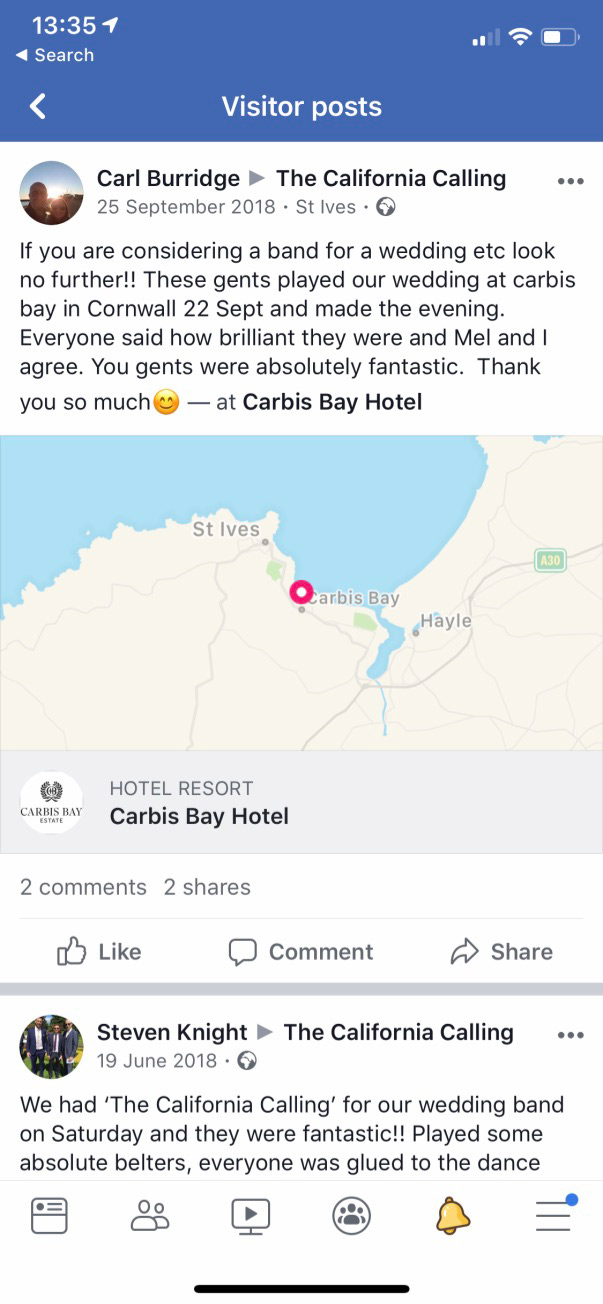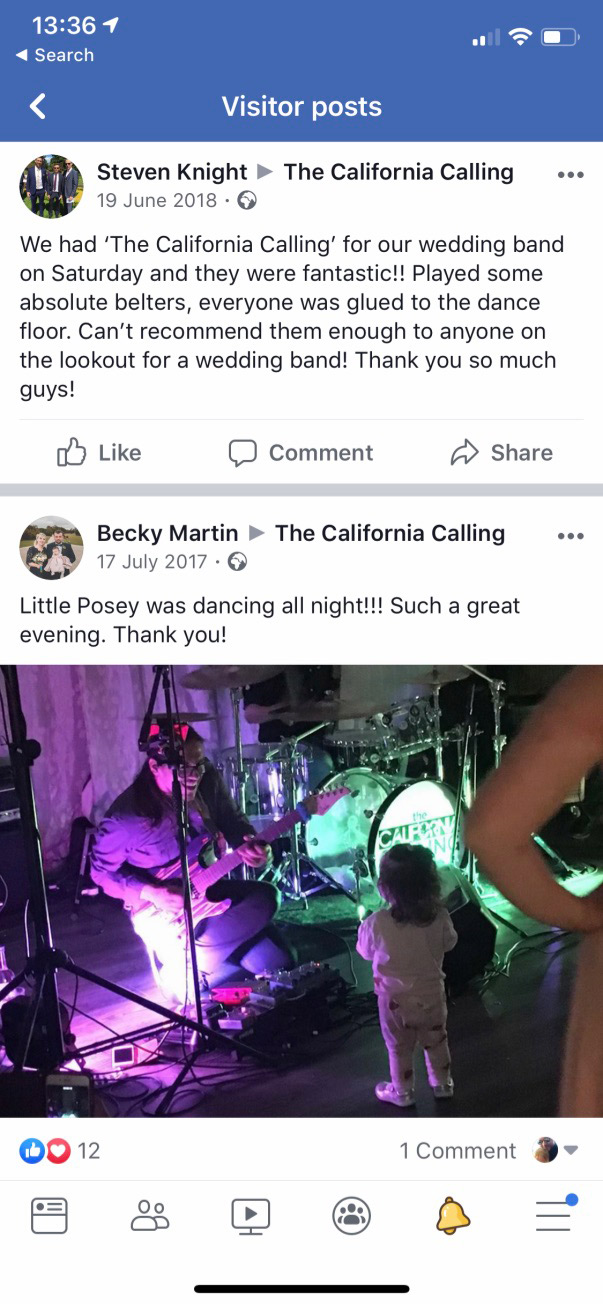 Check Price & Availability
Complete the form below to see if we're available to be part of your big day and what the cost would be! We'll get back to you with pricing info straight away and be able to answer any questions you may have!